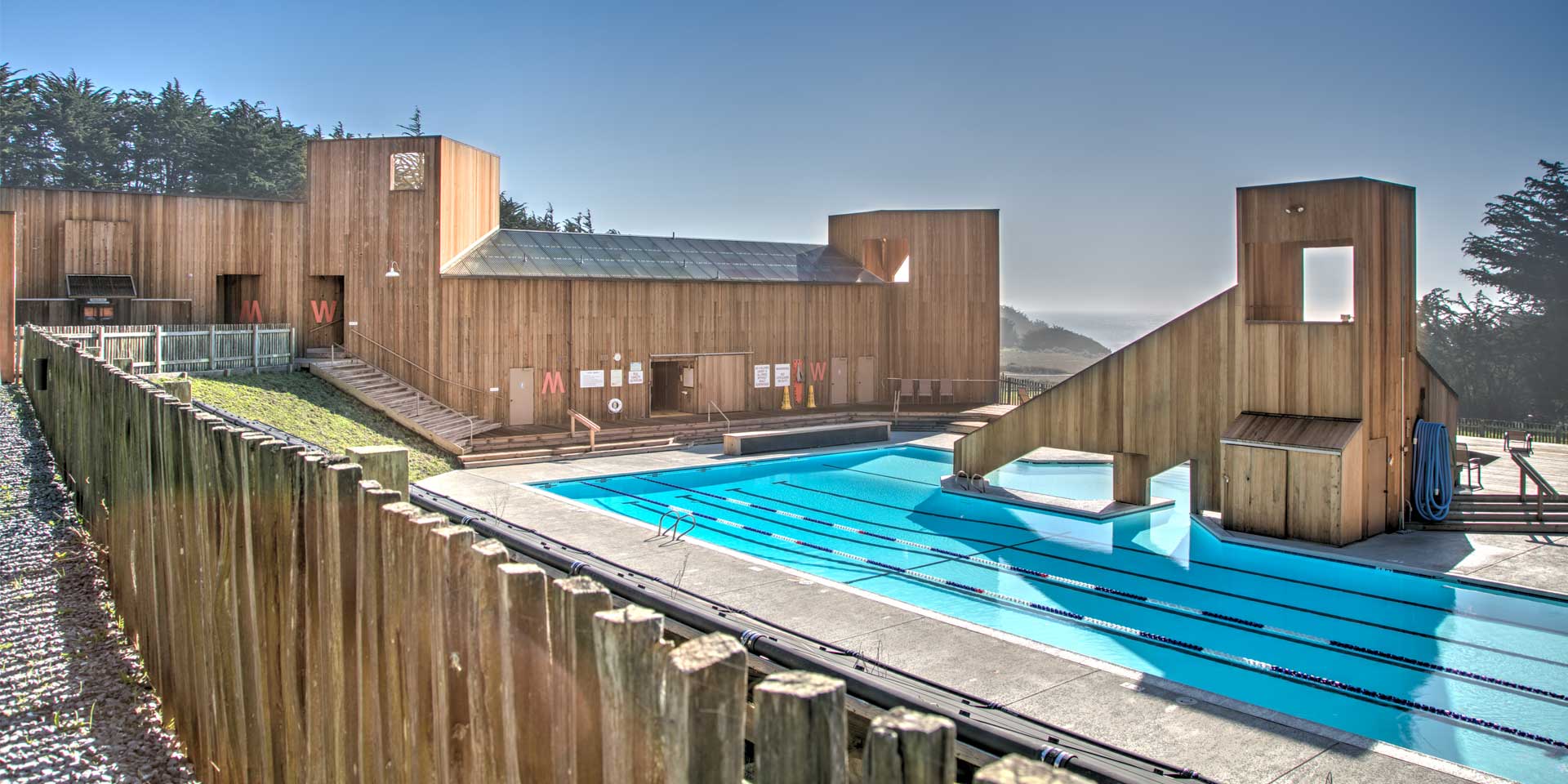 Maintenance Worker – Resources
Hourly rate $19.25 to $23.46 (commensurate with experience)
Summary
Under direct supervision, performs a variety of skilled and semi-skilled tasks related to the construction, maintenance and repair of commons, infrastructure, buildings and recreational facilities; operates a variety of light and heavy equipment and power tools. Performs any heavy or manual labor required to create, preserve, or enhance the assets of The Sea Ranch Association. May provide supervision or act as lead worker to a group of other maintenance workers. Perform other duties as assigned.
Representative Duties
Maintains vegetation in forest and meadow areas to improve forest health, reduce fire risk, keep meadows open, clean up storm damage including emergency response during hazardous weather conditions, maintain adequate sight lines and clearance, control noxious weeds, and preserve views by using a combination of manual labor, heavy and light equipment and power tools; constructs and repairs recreational facilities, such as trails, boat ramp, beach access, playgrounds; maintains and repairs buildings such as community centers, stables, offices, airstrip, barns and related outbuildings, and associated landscaping; maintains and repairs road and parking lot pavements, drainage structures and signs; constructs and maintains irrigation systems; performs routine daily safety checks and maintenance on equipment; other duties as assigned.
Organizational Relationships
The Maintenance Worker Resources is a non-exempt, hourly position reporting directly to the Resources Crew Manager, or occasionally to another Maintenance Worker Project Leader for a specific project. Maintenance Workers Resources may be full or part time and may be hired on a seasonal or project basis as well as on a regular basis. Maintenance Workers have occasional contact with owners, contractors and employees of other agencies and utility firms.
Qualifications Guide
Education and Experience
The ability to read and write English; at least two years' work or life skills experience in grounds or building maintenance, light construction, forestry, and equipment operation. Experience working in a crew situation desirable. Valid California driver license and acceptable motor vehicle report required; some Maintenance Workers may be required to possess or acquire a Class A license.
Knowledge and Abilities
The ability to learn and apply work techniques required for completion of tasks; the ability to follow written and verbal instructions; knowledge of a wide variety of light and heavy equipment operation necessary to assigned tasks including but not limited to dozers, tractors, compressors, chippers, dump trucks, chainsaws, weed whips, compactors, blowers, asphalt saws, jack hammers and assorted hand tools; level of physical fitness necessary to perform sustained physical labor within the scope of assigned projects; ability to work well in a crew environment.
Major Job Functions or Tasks to be Completed:
Fall, trim and remove trees, limbs, and brush; dispose of debris by burning or chipping; may be required to remove hazardous trees during storm conditions
Remove and prevent the spread of noxious plants by use of herbicides and manual removal methods
Mow and weed whip trails, roadsides, building and recreation area grounds
Construct and repair fences, gates, stairways, bridges, trails, signs, boat ramps, tables, play structures and similar items
Construct and maintain drainage ways and drainage structures along roads and in commons
Maintain roads by cleaning and sealing cracks and curbs, spraying vegetation, patching failed pavement sections, and painting road graphics
Paint and apply sealant to the exterior of buildings
Construct, install and maintain irrigation systems
Assist other agencies in emergency response when requested
Other construction and maintenance duties as assigned
All of the above specific job functions are essential to the successful performance of the job.
Work History/Skills
Minimum two years' work or life skills experience in grounds or building maintenance, light construction, forestry and equipment operation
Ability to perform heavy manual labor in all types of weather
Work history involving heavy manual labor in crew setting
Education/Training
Ability to read and write English
Possession of valid California driver's license; ability to obtain Class A license, if required; acceptable motor vehicle report
Training in light and heavy equipment operation
Personal Characteristics
Ability to work in crew setting with normal supervision, or alone with minimal supervision
Ability to work cooperatively with fellow employees
Ability to work with a variety of equipment and tools in numerous work settings in a safe manner
Ability to be dependable and punctual
How to Apply:
Qualified candidates, please submit your cover letter, resume and rate requests to Taune Lima at [email protected] with the title of the position you are applying for in the subject line to be considered.
We are an equal opportunity employer and welcome diversity in the workplace.