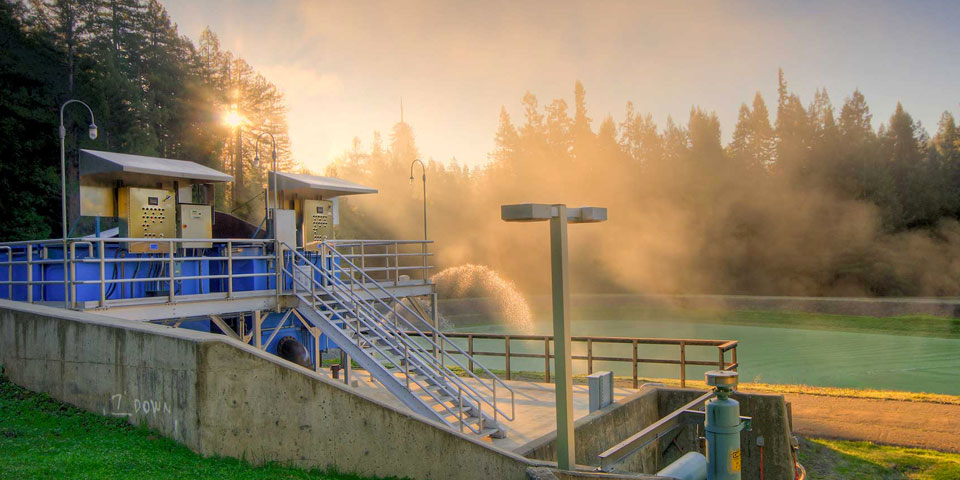 Water / Wastewater Operator OIT
Applications are being accepted for a Water/Wastewater Operator position with The Sea Ranch Water Company.
Under direct supervision, this position is required to perform skilled tasks related to the operation and maintenance of The Sea Ranch Water Company's Water Treatment/Distribution facilities and Wastewater Treatment/Collection facilities. Current certification with the State Division of Drinking Water or State Water Resources Control Board is highly desirable. Successful candidates will be required to obtain, at a minimum, a Grade I Water Treatment License and Grade I Water Distribution License and pass the Grade I Wastewater Treatment exam within 18 months of hire.
Position is located at The Sea Ranch, CA. Candidates must reside in the Sea Ranch area; relocation will not be provided.
Qualifications / Requirements
Must be dependable, accountable and honest
Willing to work hard and be a team player
Ability to read, write and speak English
Possess a valid CA Driver's License and Clean DMV Record
Have a High School Diploma
Representative Duties
Learn to monitor, operate and maintain water and wastewater treatment facilities.
Maintain and repair various treatment plant components (pipes, pumps, valves, filters, motors, controls, chemical feed systems, etc.), water distribution and wastewater collection systems.
Maintain timely and accurate records.
Collect and analyze water and wastewater samples.
Participate in meter reading and leak detection.
Perform building and grounds maintenance.
Learn to operate and maintain equipment including (but not limited to) service truck, dump truck, tractor, generator, compressor, jackhammer, compactor, portable pump, weed-eater, chain saw and radio.
Complete requests for field service or work orders.
Participate in meetings and training.
Perform other duties as requested.
May be required to work weekends and/or holidays.
May be required to be "on-call".
Organizational Relationships
This is a non-exempt, hourly position that reports directly to the Assistant Operations Supervisor and works in direct contact with the Operations Supervisor, the Director of Works, Financial and Customer Services Specialist, and the general public in the scope of his or her duties.
Knowledge and Abilities
Ability to communicate effectively and tactfully with co-workers and the general public, both orally and in writing.
Ability to analyze, interpret and utilize information to make informed decisions.
Ability to perform heavy physical labor, at times under adverse weather conditions, including (but not limited to) bending, stretching, crawling, climbing, stooping, twisting, lifting up to 75 pounds and working in permitted confined spaces.
Ability to maintain safe practices, effectively uses Personal Protective Equipment, and maintains awareness of the safety of self or others.
Salary and Benefits
The starting pay for this position is $24.87 – $27.42 per hour depending on experience.
$500.00 signing bonus. Half paid after 30 days of employment, remainder paid after 90th day of employment.
The Sea Ranch Water Company offers a comprehensive benefits package including health, dental and vision insurance, 401K with 3% safe harbor contribution, paid sick leave and vacation.
For more information call 707-785-2411, Extension 4, or email [email protected].
This posting will be available until the position is filled.
About Us:
The Sea Ranch Water Company is a for-profit privately-owned utility that is regulated by the CPUC. The Water Company is a wholly owned subsidiary of The Sea Ranch Association, a not-for-profit Homeowner's Association. The Water Company serves a planned development community that stretches over 10 miles of magnificent coastline in Sonoma County. We are an environmentally focused community with thoughtfully sited architecture and an emphasis on ecologically sensitive land management.
How to Apply:
Qualified candidates, please submit your cover letter, resume and rate requests to Taune Lima at [email protected] with the title of the position you are applying for in the subject line to be considered.
We are an equal opportunity employer and welcome diversity in the workplace.