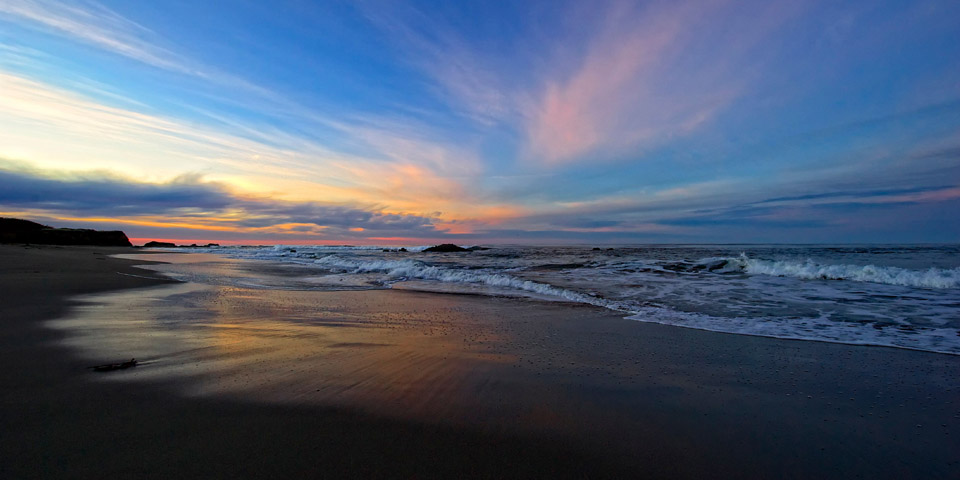 Department Director
Are you an articulate communicator with strong administrative and managerial chops? Does creating and ensuring organizational operations through active leadership bring you fulfillment? Do you like being at the center of your organization, connected to internal staff, external vendors, and stakeholders? If so, please continue reading…
Organization: The Sea Ranch Association
Job Title: Department Director
Oversee day-to-day functions, across the across our Communication, Administration, Member Services, IT, and Safety and Security departments. 
Full-time, exempt role, 9:00 a.m. to 6:00 p.m., Monday through Friday onsite with some flexibility for remote days once trained. Saturday board meetings (6-12 times yearly) are required but may be attended remotely. Candidates must live within 1-2 hours' drive time to be onsite as needs arise.
Salary range $113,500 – $138,000 (commensurate with experience)
Full medical, dental, vision (covered at 95% for employees and 90% for dependents)
Paid vacation and sick time, 401k with matching, life insurance and continuing education opportunities.
$1000 signing bonus – $500 after 60 days and $500 after 120 days of employment
Full TSRA membership amenities access (including pool, tennis courts, pickle ball, etc.) for employees and their family.
Our ideal candidate has a strong foundational knowledge in the following areas, including expertise in at least two (2): Communications, Administration, Member Services, IT Operations, Safety and Security.
The Department Director is organized, loves to multi-task, and enjoys the wide range of responsibilities of directing multiple departments. The Department Director will work in conjunction with the Division Managers to ensure functions as well as be responsible for the direct oversight of at least one (1) of the divisions. This position requires initiative, excellent communication and customer service skills, and the ability to work as a team player.
The Position:
Works with executive management, supervisors, vendors, consultants, membership, volunteers, and the board to accomplish the overall mission of TSRA.
Directly oversees one (1) of the divisions and has four (4) direct department-head reports
Provides leadership and support in department efforts to develop administrative and operational policies and procedures.
Establishes and maintains an integrated departmental team approach ensuring proper staffing across departments.
Coordinates and submits CAMS annual budget proposal for staffing, equipment, supplies, and contractual services.
Manages retention of all association records and documents, including archives, within regulatory guidelines.
Assists to develop and review board agenda creation and organizes and administers the board's workflow.
Assists the Community Manager with member communications and strategic planning.
Oversees IT operations, including management of vendors and staff.
Directs the Security Manager to ensure safety and security functions including fire prevention, safety and disaster response, investigation, and resolution of safety and security issues.
What You'll Need:
Bachelor's degree with an emphasis in Public Administration, Communication, Business Administration, or related area.
Minimum of ten (10) years of increasing responsibility within professional senior management roles in the field of operations management.
Change management and organizational development experience necessary.
Knowledge of Microsoft Office and PC equipment with background in database, word processing and spreadsheet applications.
Ability to communicate clearly and comfortably, both verbally and in writing, at all levels of organizational structure.
Prior experience with a public agency or homeowner's association, non-profit organizations or municipal of quasi-municipal environment is highly desirable.
About Us:
TSRA is a non-profit planned development association that stretches over 10 miles of magnificent coastline in Sonoma County. We are an environmentally focused community with thoughtfully sited architecture and an emphasis on ecologically sensitive land management.
Why You Should Apply:
Growth Potential and Opportunities – If you have the desire and abilities, you can grow the role.
Robust Benefits Package: Full benefits, Paid Vacation and Sick, 401k Matching, etc.
Opportunity to streamline process and develop departmental leaders across the organization.
How to Apply:
Qualified candidates, please submit your cover letter, resume and rate requests to Taune Lima at [email protected] with the title of the position you are applying for in the subject line to be considered.
We are an equal opportunity employer and welcome diversity in the workplace.