"It must be assumed that all owners of property within The Sea Ranch, by virtue of their purchase of such property, are motivated by the character of the natural environment in which their property is located, and accept, for and among themselves, the principle that the development and use of The Sea Ranch must preserve that character for its present and future enjoyment by other owners.

-Lawrence Halprin, The Sea Ranch – Diary of an Idea
Background
In 1964, when Oceanic Properties, Inc. decided to build a new town, Al Boeke, architect and Vice President for Community Planning, was sent to California from his Hawaiian headquarters to find the right site. Al fell in love with the barren and grand Rancho Del Mar owned by Ed Ohlson and his family. He recommended Oceanic purchase the entire ranch property. To give tangible, visible form to the principle of harmony between inhabitants and nature, Boeke assembled a stellar group of architects and design professionals. Lawrence Halprin, landscape architect, studied the topography, weather and vegetation that inspired the original master plan. His vision was based largely on the historical and ecological community.
For prototype buildings, Oceanic hired the architectural firm of Moore, Lyndon, Turnbull and Whitaker to design Condominium One along the bluffs and architect Joseph Esherick to design a cluster of houses nestled in a hedgerow. The original designers evolved a concept of dynamic conservation or 'living lightly on the land.' A covenant would enforce stewardship of natural resources through an owners' association of residents who felt an instinctive relationship with the environment.
Meant to be experienced as much as to be spelled out, the concept of 'living lightly on the land' starts with respect for nature. Each landscape element should be recognized and nurtured, reinforcing natural forms and scale. The specific site provides the identity, establishing a 'territorial partnership' with any structure placed within it, not upon it. Building materials should be drawn from nature: rough and simple.
Their challenge was to demonstrate that people can inhabit a beautiful and fragile land located along a wild stretch of the California coast without destroying it. Adherence to their original architectural and design concepts resulted in the evolution of an 'intentional community', one that is unique on the California coast, if not the world. It is the willingness of The Sea Ranch community, past and present, to engage in informed planning for its future, and to instill in its membership an enduring commitment to environmental stewardship and community service.
Environment
Straddling narrow, windy Highway 1, The Sea Ranch spans about ten miles of the Pacific's coastal shelf and extends only about a mile inland. A tight, linear form, ill-suited for large-scale resort development, invites clustering of houses at intervals marked by cypress hedgerows that form enclaves of grassy meadows. What was once barren range land is slowly reverting to forest as trees and willows creep down water-courses back to the edge of the sea. The terrain is rugged, the surf treacherous, the ocean cold. Winds have sculpted cypress and pines into rhythmic shapes. The climate ranges from bright sunshine to dense fog, howling winds and pelting rain — sometimes all in a single day. The weather, the season and the time of day all contribute to The Sea Ranch's dramatic beauty.
Community
Today's Sea Ranch community is a product of its geography, geology, design philosophy, environmental values, and participatory governance. Sea Ranchers share a "sense of place" that reflects their deep connection to the land, commitment to the founding principles, and an extraordinary spirit of volunteerism and community involvement. The community consists of over 2,200 homes and undeveloped lots governed by a homeowners' association (the "Association") and a board of directors. All owners of homes at The Sea Ranch are members of the Association and the Association sponsors committees and task forces staffed by volunteers. These dedicated individuals provide support to maintain The Sea Ranch trails, common areas, website, archives, and community life. In conjunction with the Bureau of Land Management, volunteers monitor and provide protection and oversight of the seabirds, marine mammals and plants on the islands, islets and offshore rocks along The Sea Ranch coastline. The community enjoys a variety of clubs, such as bridge, exercise, golf and birding. The Association publishes a monthly Bulletin that keeps owners up-to-day on news, activities, events and opportunities for volunteerism.
The Sea Ranch is a community bound by a shared vision of respect for the natural environment. Here the beautiful and dramatic natural setting predominates and homes are designed to blend in with their surroundings.
The appearance of The Sea Ranch derives from deliberate decisions to follow the guidance of The Sea Ranch Restrictions, Covenants and Conditions (commonly referred to as the CC&Rs). The CC&Rs establish a professional Design Committee to review all construction and landscaping plans. No work may proceed without Design Committee approval. Members of the Design Committee and staff aid owners in a collaborative design process to find the unique potentials of a site and achieve building and landscape designs consistent with The Sea Ranch vision.
The Sea Ranch Design Manual and Rules was adopted to help owners and their designers and architects through the process of designing/building or remodeling a home at The Sea Ranch.
The Sea Ranch Rules govern other elements of our community, ranging from elections to facilities and safety.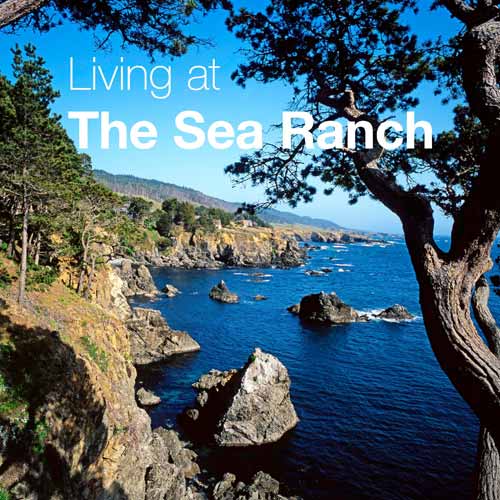 The Sea Ranch Vision Committee. Living at The Sea Ranch.
The Sea Ranch, CA: The Sea Ranch Association, 2019.
San Francisco Museum of Modern Art. "The Sea Ranch: Architecture, Environment, and Idealism," January 10, 2019. 12.5 min.
Visions Not Previously Seen: The Groundbreaking Design Work of Barbara Stauffacher Solomon.
Lyndon, D. Pioneer utopian coastal community blends nature with commons & private space; interview with Kirsten Dirksen.
The Once and Future Sea Ranch, An Architectural Forum," October 18, 2014.
Held in honor of TSR's 50th anniversary.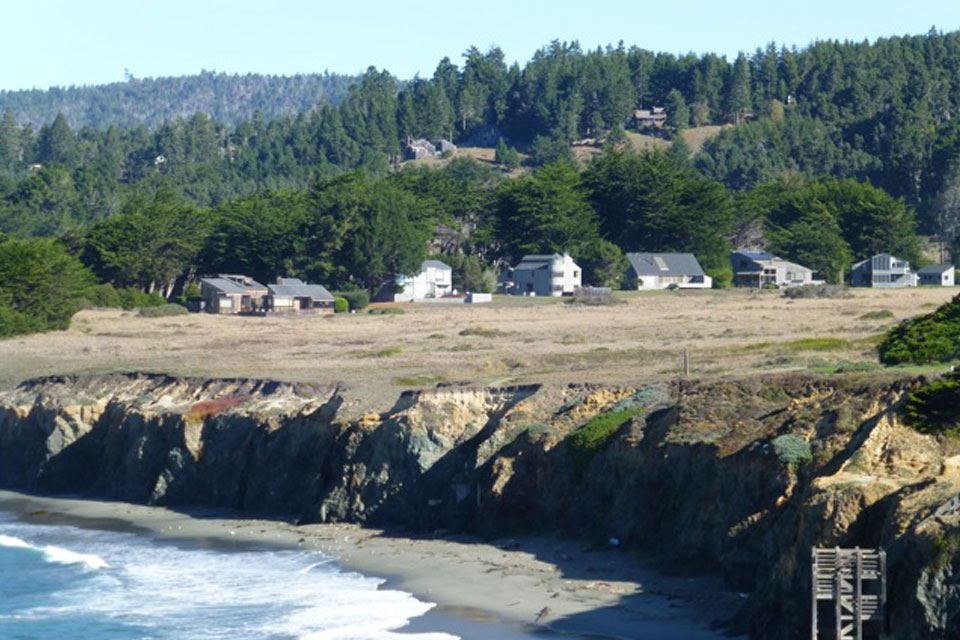 Kreyling, C. "From Romance to Reality: A Report on California's Sea Ranch at 50." Republished with permission from the author. Planning, (March 2015): pp. 32-37..
Muren, Zara, "Dream of the Sea Ranch," 1994.
Copies available for borrowing from The Sea Ranch Association.
.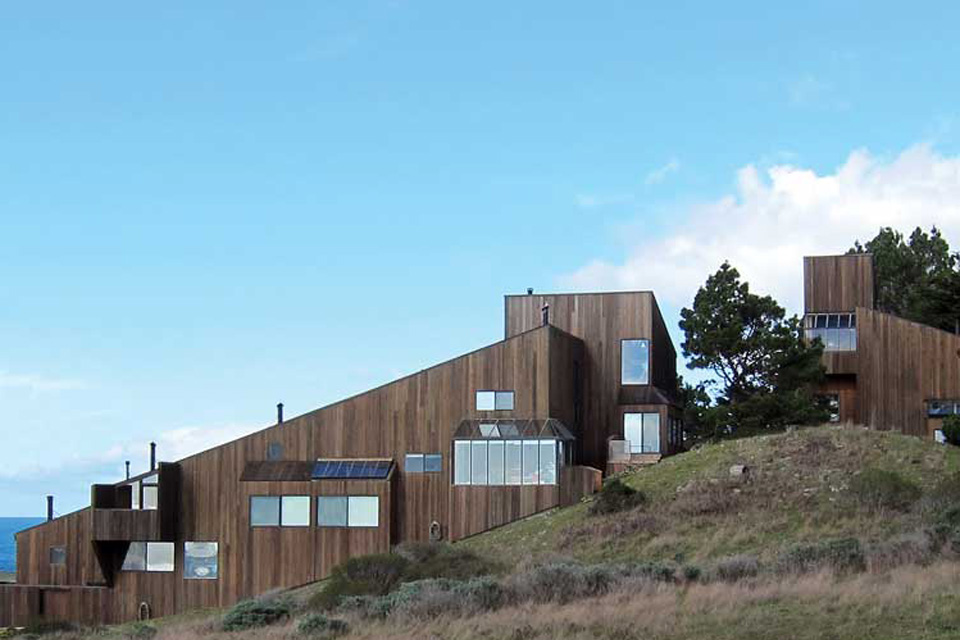 Lyndon, D. The Sea Ranch Audio Walking Tour: Architecture,
Landscape, Intentions. 2015. Photo by Jim Alinder.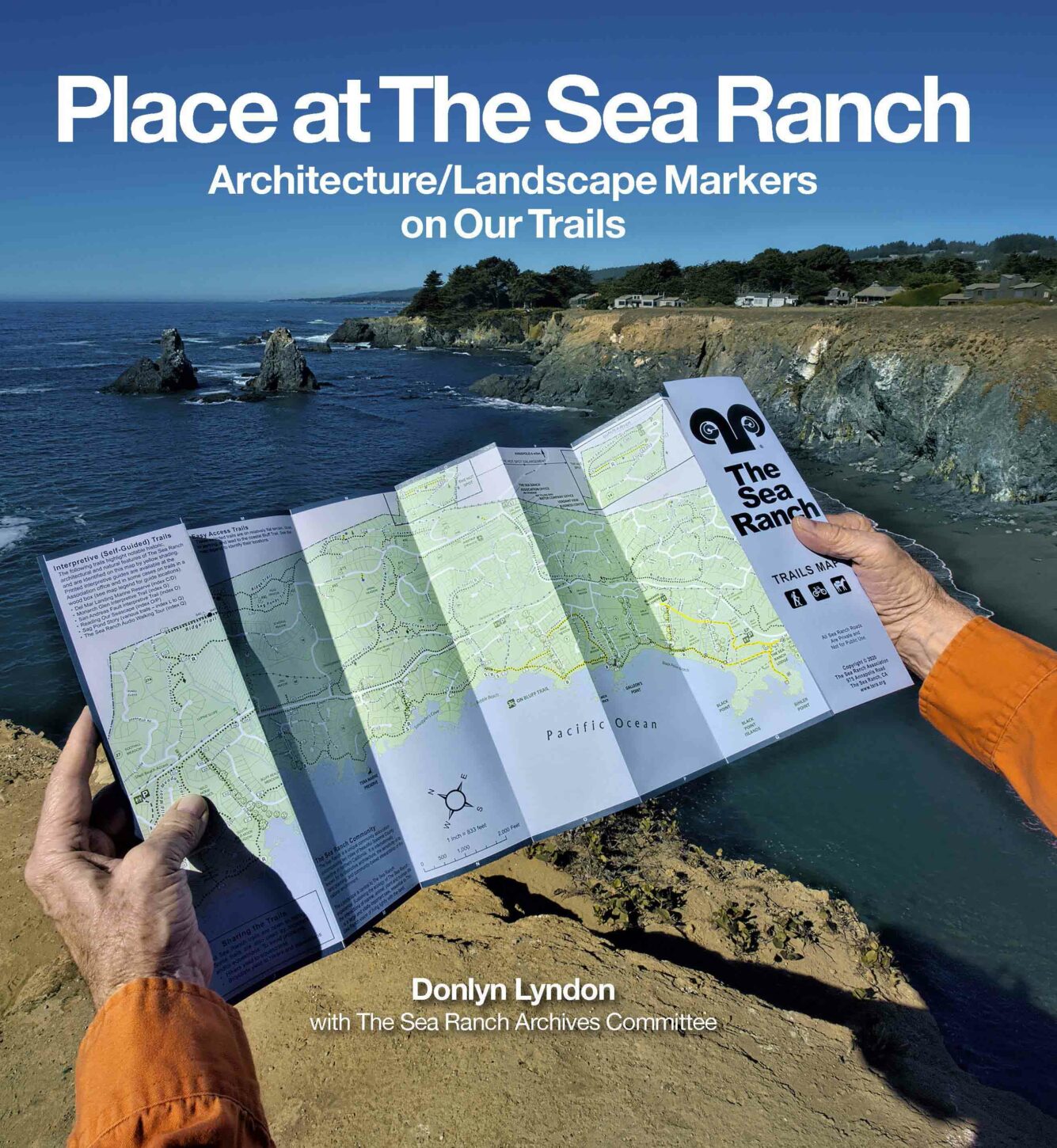 Lyndon, D. Place at The Sea Ranch: Architecture/Landscape Markers on Our Trails. With The Sea Ranch Archives Committee. The Sea Ranch Association, 2020.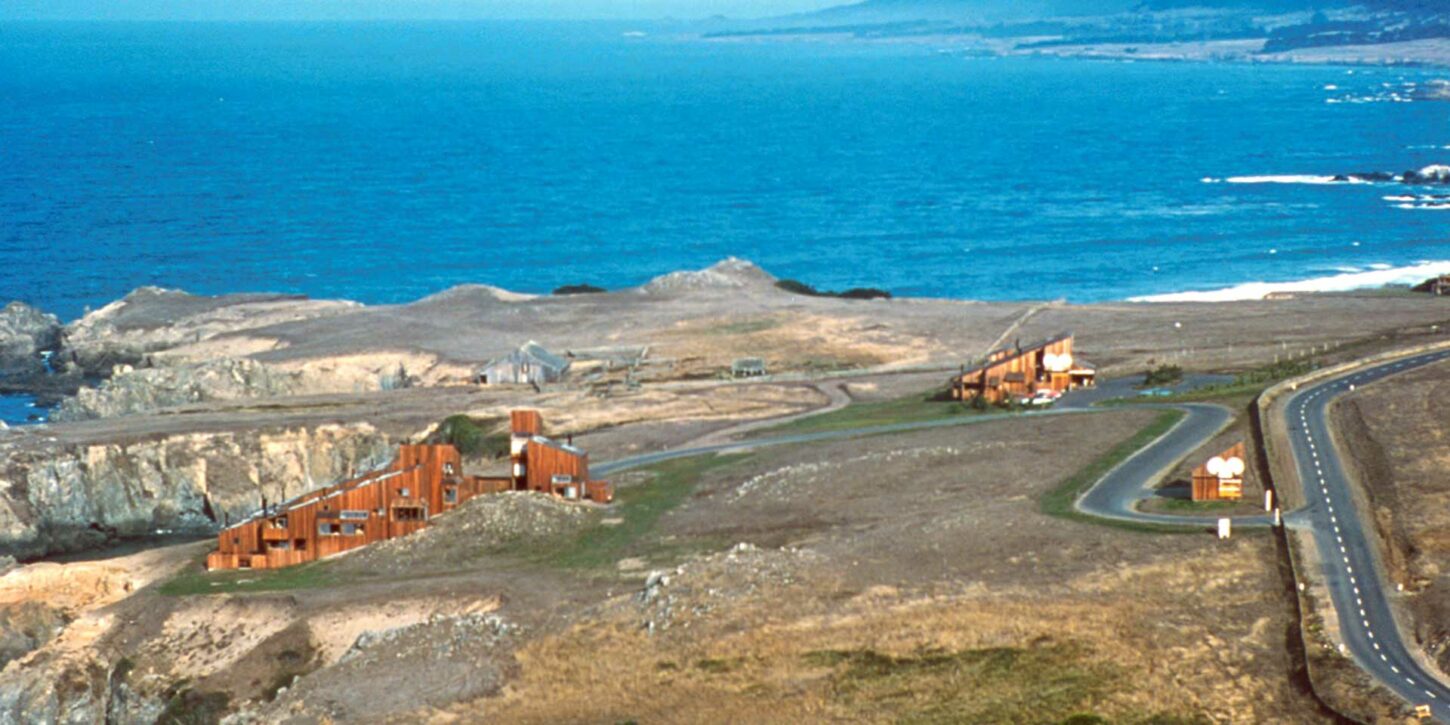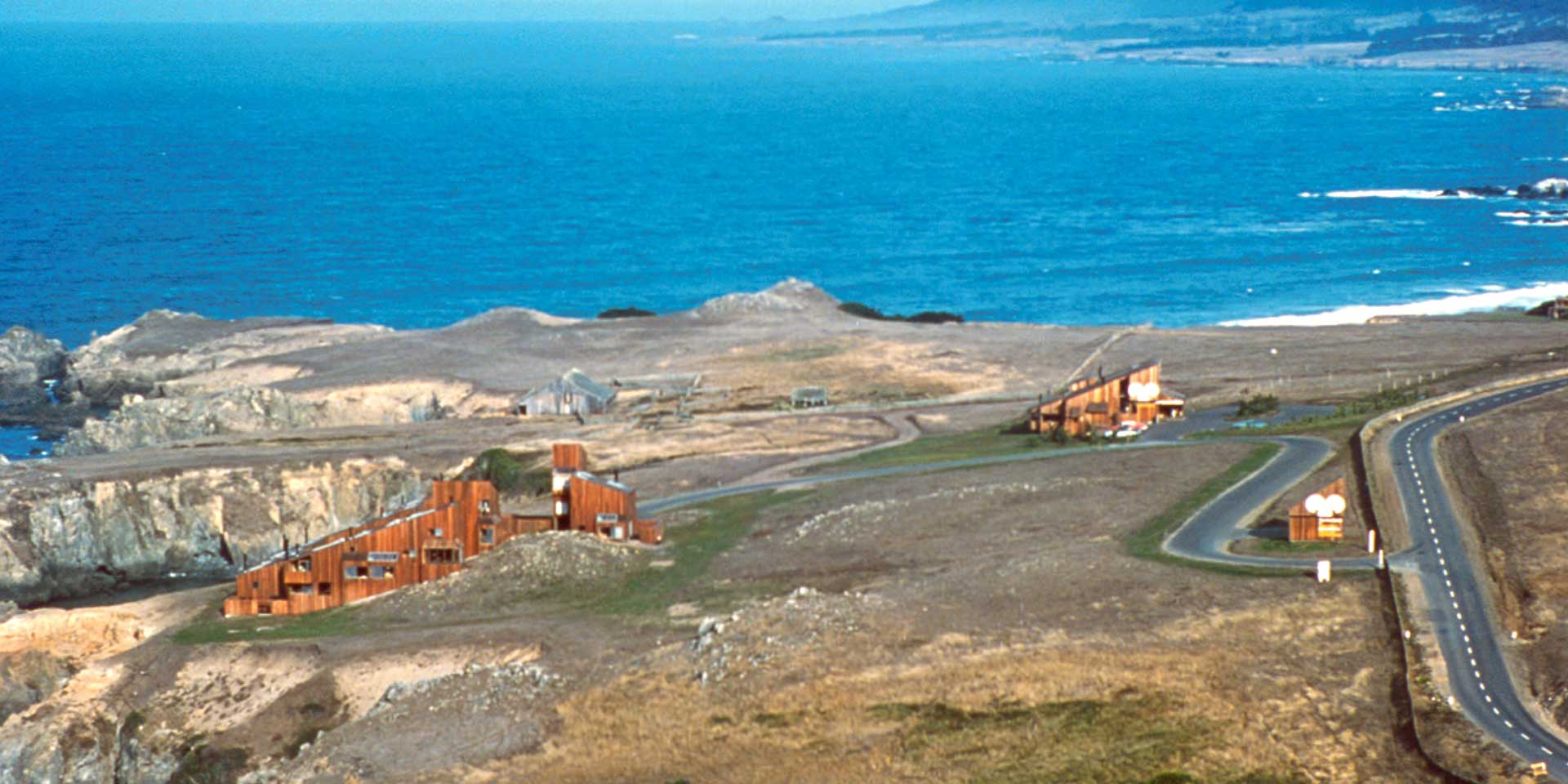 Halprin, L., interview by Bill Platt. The Sea Ranch as an Intentional Community. Ridge Review III, no. 3 (Fall 1983). Archival photo by Jim Alinder.
Lindstrom, H. Preserving Sea Ranch History: A Historical Journey on our Trails. The Sea Ranch, CA: The Sea Ranch Archives Committee, 2014..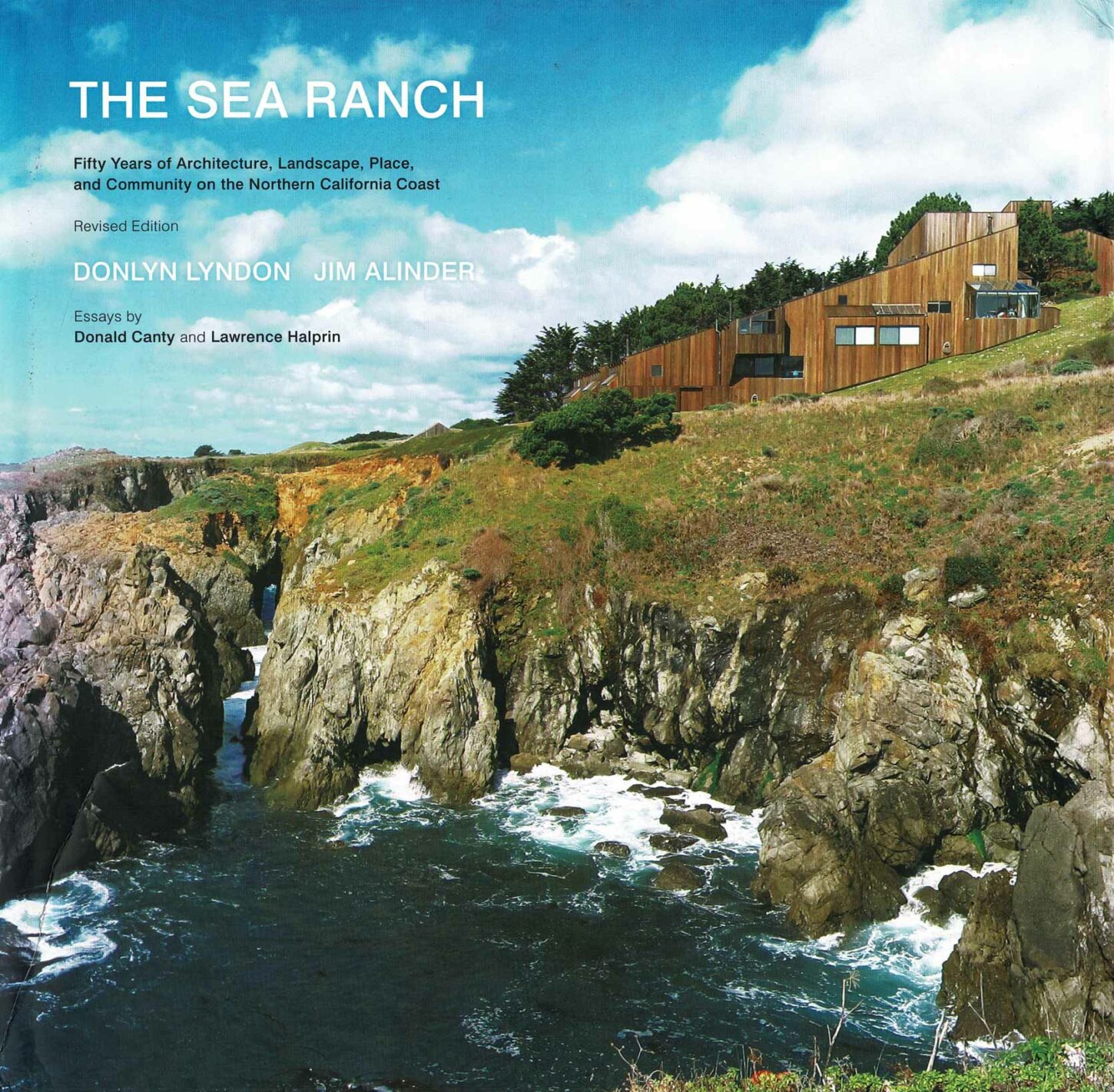 Lyndon, D. and Alinder, J. "The Sea Ranch: Fifty Years of Architecture, Landscape, Place, and Community on the Northern California Coast; second revised edition.
(New York, Princeton: Architectural Press, 2014). pp. 13-37.
Includes Canty, D. "Origins, Evolutions, and Ironies."
Sea Ranch with Author Donlyn Lyndon. California Historical Society, April 7, 2016. 1.5 hours.
.
Other References
The Legacy of Sea Ranch, a Utopian Community in Northern California. Reggev, K. Dwell Magazine, Updated February 5, 2019. Photo by Jim Alinder.
The Sea Ranch: Diary of an Idea. Halprin, L. Berkeley, Calif: Spacemaker Press. 2002.
Journey to The Sea Ranch, 1962-1970. 2018. Environmental Design Archives, University of California, Berkeley and The Architectural Archives, University of Pennsylvania.
SFMOMA Brings Charles Moore's Sea Ranch Unit 9 to Life, 100 Miles South. Fazzare, E. Architectural Digest, January 10, 2019.
California Dreaming: The Sea Ranch Saga. John-Alder, K. Site Lines 7. No. 2 (Spring 2012) :11-14. Foundation for Landscape Studies
'Paradise at the End of the World': a complete oral history of The Sea Ranch. Kelsey, K. Curbed [online] Part 1, February 12, 2019. Part 2, February 21, 2019.
A Sea Change at The Sea Ranch. Ketcham, D. New York Times, May 31, 2001.
Geologic Trips, Sea Ranch and Bowling Ball Beach. Konigsmark, T. Gualala, CA: GeoPress, 1995, Tenth Printing, 2005.
The Sea Ranch Songs; Vrebalov, A., with the Kronos Quartet. With video and animation by Andrew Lyndon, 2016.
Taking Part 2023: Gateway Map and Memory Map materials available in preparation for October 2023 Taking Part workshop.