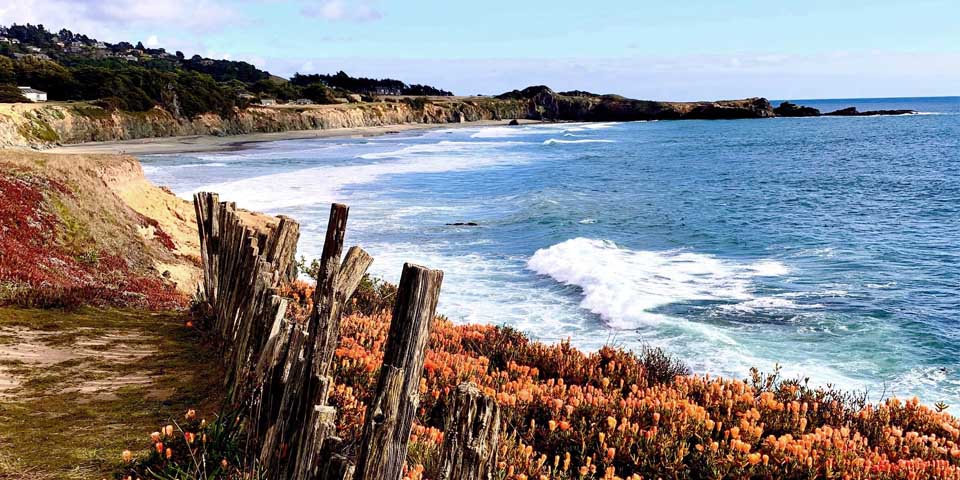 View of Black Point Beach, looking south. Photograph by Kelly Colburn.
Public Beaches
Sonoma County Regional Parks manages six public access trails on The Sea Ranch, each leading to a separate area of the coast. These trails cross meadows and forests to the rugged coastline. Five of the six trails include parking lots with restrooms, trail information, and trash receptacles.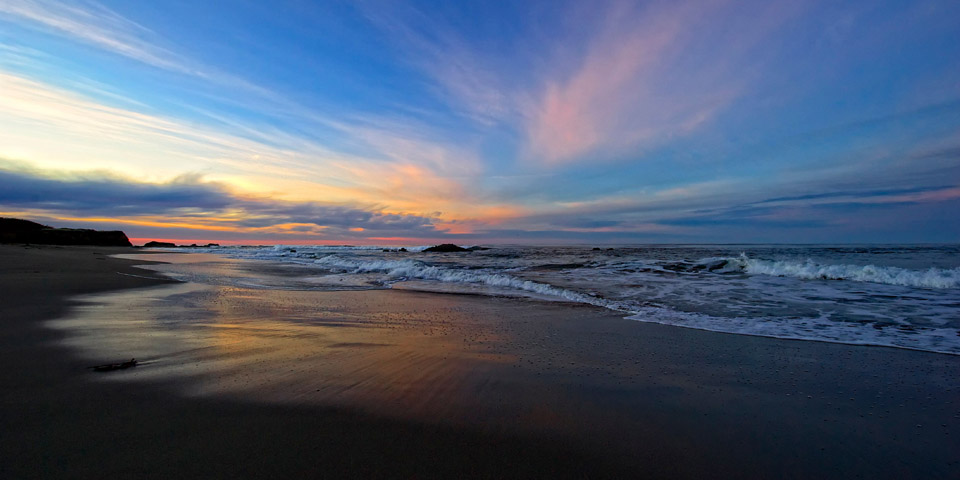 Walk-On Beach. Photograph by Craig Tooley.
Private Beaches
In addition to the public beaches, Sea Ranch members and guests can also enjoy various private beaches, accessible by foot or private parking areas. Beachgoers are asked to keep pets leashed, and carry out any trash or belongings.
Smuggler's Cove is a small sandy beach surrounded by high rock walls at low tide
Tide Pool Beach, closed seasonally for seal pupping and birthing, is often a favorite for whale and seal watching
Dune Drift Beach offers jagged rocks to climb and tide pools to explore. Watch how the strong winds shape the dunes, and the times of the year when the rocks are mostly covered by sand.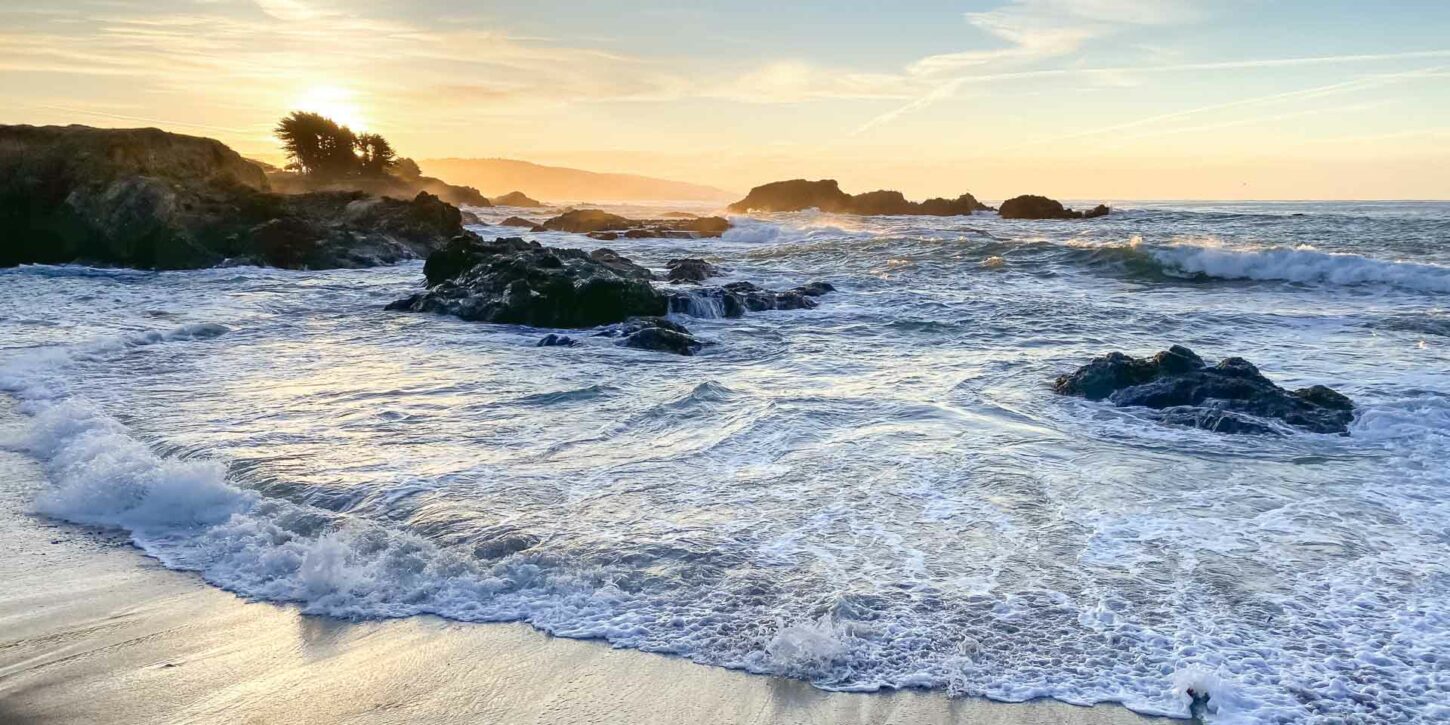 Tide Pool Beach. Photograph by Kerry Mansfield.