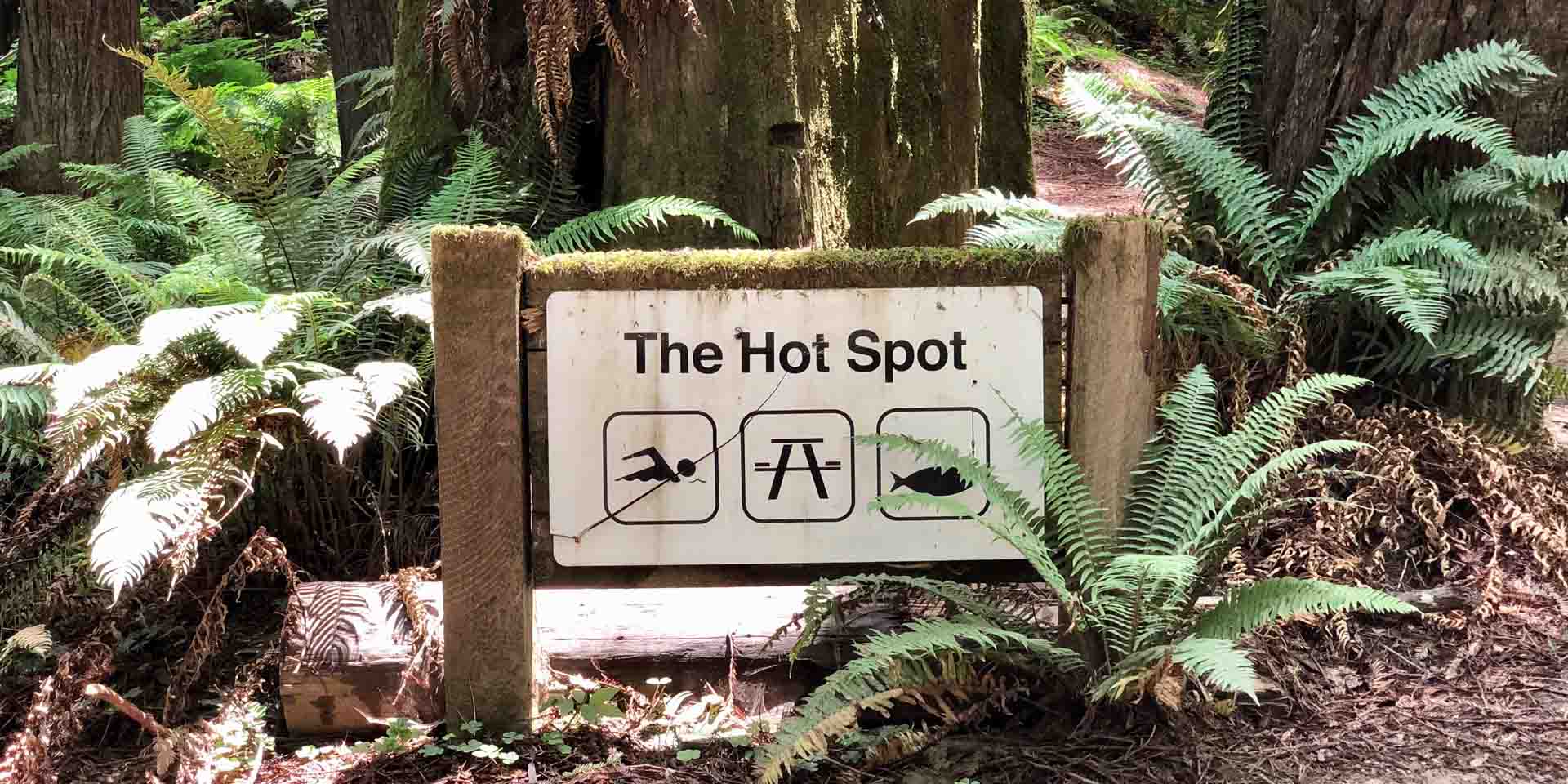 Photo by J Kohari.
There are several gathering spots at The Sea Ranch, each with their own unique charm. From theatrical plays at the Knipp-Stengel Barn to barbecues at One-Eyed Jack's, each of these places fosters a special sense of community.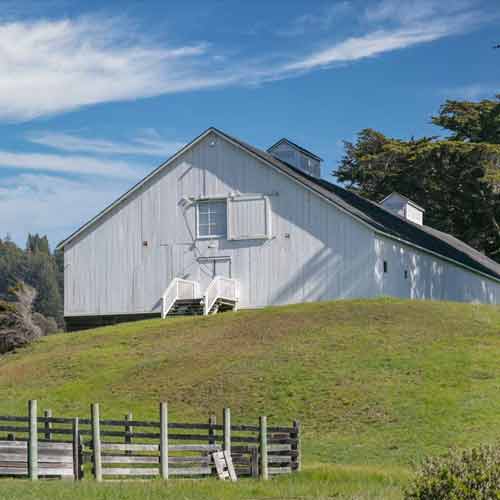 Photo by Bill Oxford.
Knipp-Stengel Barn
A registered California historical building, the "big white barn" hosts plays, meetings, and other events throughout the year. The barn, along with various nearby outbuildings, maintained and cared for by dedicated volunteers, preserves the history of The Sea Ranch as a cattle ranch in the early 20th century.
Photo by Bianca Rose.⁠
One-Eyed Jack's
One-Eyed Jack's has a children's playground, a volleyball court, horseshoe pits, Petanque court, picnic tables, barbecues, and lots of room for active sports and is a favorite with residents and guests alike. Equipped for large gatherings, One-Eyed Jack's is the site of the annual Volunteer Fire Department Barbecue and Volunteer Celebration. An old sheep-shearing shed still exists on site.
Photo by J Kohari.⁠
The Children's Environmental Play Park
Built by volunteers, it is located between Green Fern and White Tail east of Deer Trail. Areas include a tot lot, a larger play yard, swing set, basketball half-court and, across a wooden bridge, a small green field with a backboard for soccer.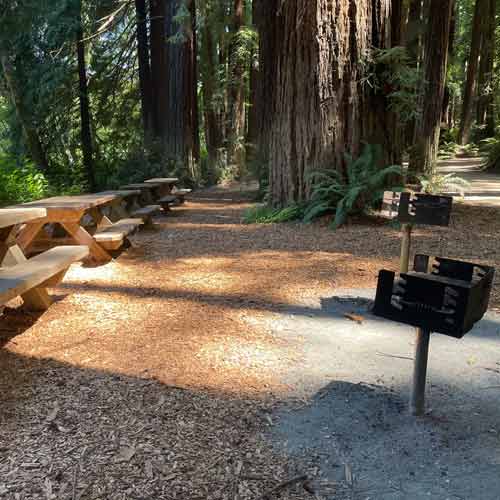 Photo by Meghann Heinrich.⁠
The Hot Spot
At the foot of the Gualala River, this popular riverside picnic spot is deep in the redwoods, with picnic tables, barbecues, and a portable toilet. It serves as a refuge from coastal fog and wind, and is a wonderful spot for youngsters and birders. The Hot Spot is closed during the winter season.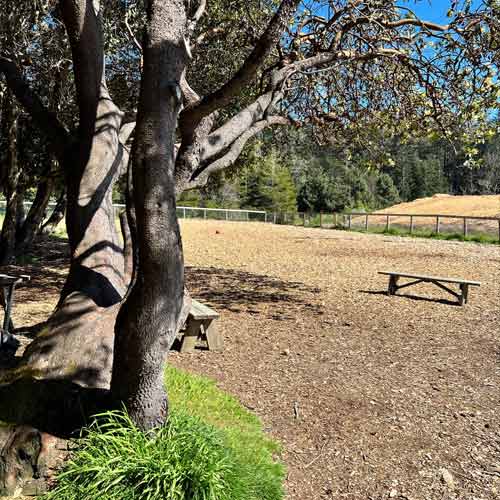 Photo by J Kohari.⁠
Dog Park
Dogs can romp off-leash in this fenced enclosure at the edge of the tree line, offering sun and shade. Volunteers and fellow dog-lovers maintain a small supply of toys, water dishes and jugs, and benches.