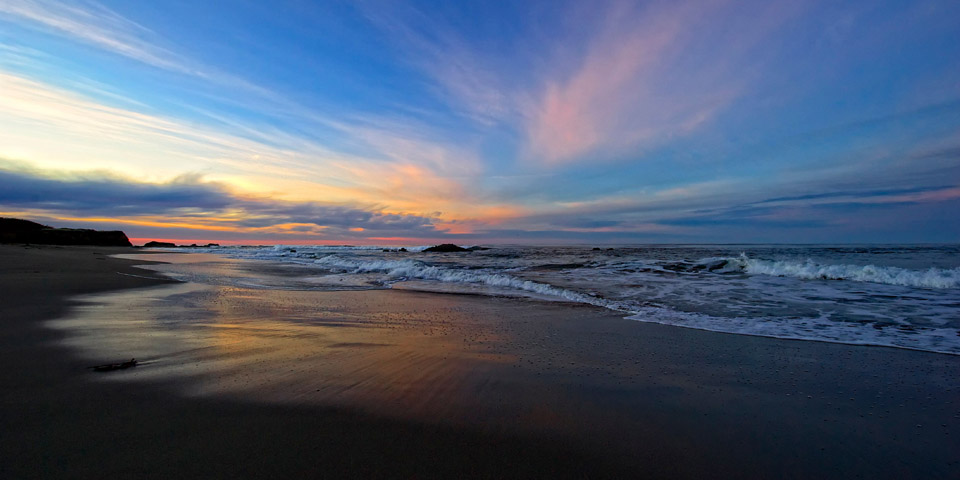 Photograph by Craig Tooley
Season's greetings from The Sea Ranch Association. I hope this finds you well and safe and that you are able to enjoy the holiday season during these difficult times. As the new Community Manager for TSRA, I want to reach out to let you know we are closely monitoring Governor Gavin Newsom's Regional Stay Home Order announcement as it continues to develop, as well as the preemptive action taken by Sonoma County.
The Sea Ranch, located in Sonoma County, is part of the Bay Area region, as defined by the state. Effective 12:01 am, Saturday, December 12 Sonoma County will adopt the Regional Stay Home Order. I am writing to disclose to you how TSRA expects to follow the new restrictions regarding short-term rentals to ensure rental companies, agents and owners understand legal and TSRA expectations.
Hotels, vacation rentals and other lodging will only be allowed to offer accommodations for those coming to the area for essential work or for COVID-19 mitigation and containment measures.
In order to follow state and county guidelines, TSRA reminds property management companies and those managing their own short-term rentals here that short-term reservations for vacation or any non-essential use must be canceled.
Thank you for your cooperation and TSRA appreciates all your efforts in assisting us to remain safe and healthy during the holiday season.
Sincerely,
Jennifer Merchant
Community Manager