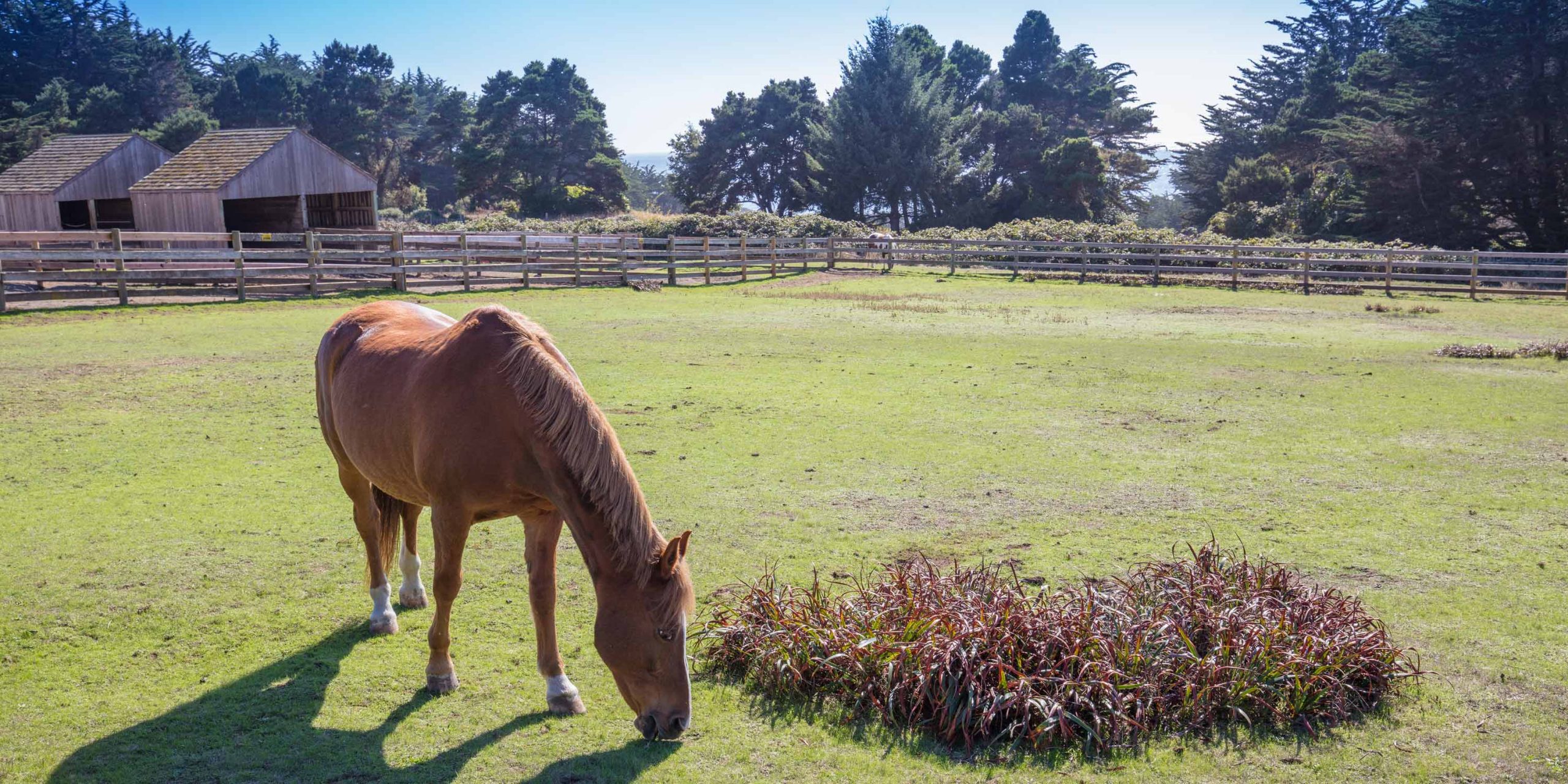 The Sea Ranch Equestrian Center is comprised of 16 stalls and paddocks. In addition to stalls and paddocks, there are 2 turnout areas, 4 pasture areas, a round pen, sand arena, and access to over 40 miles of trails.
Visitors are welcome at the Equestrian Center, but are asked, for their safety, to not feed or pet the horses unless an owner is present. The Equestrian Center is not a training stable, nor are rental horses available. Each Labor Day weekend, on Sunday, an Open House is scheduled, so Sea Ranchers can come in and meet the horses and owners.
For more information, contact the Stable Manager at 707-785-2639.
To board a horse at the stables, an owner must fill out a boarding agreement and be interviewed by the manager in advance. This process is for the protection of horse and owner. It is important that the facility is what the owner needs and that the horse will fit in well with those on site. The boarding agreement is comprehensive; all owners are required to carry liability insurance on their horse.
It is expected that every horse can be handled by any of the owners and the manager. Boarding fees cover feed twice a day and fresh water daily. Additional services such as turnouts, blanketing, stall clean outs, shavings, and exercising is arranged with the manager for additional fees.