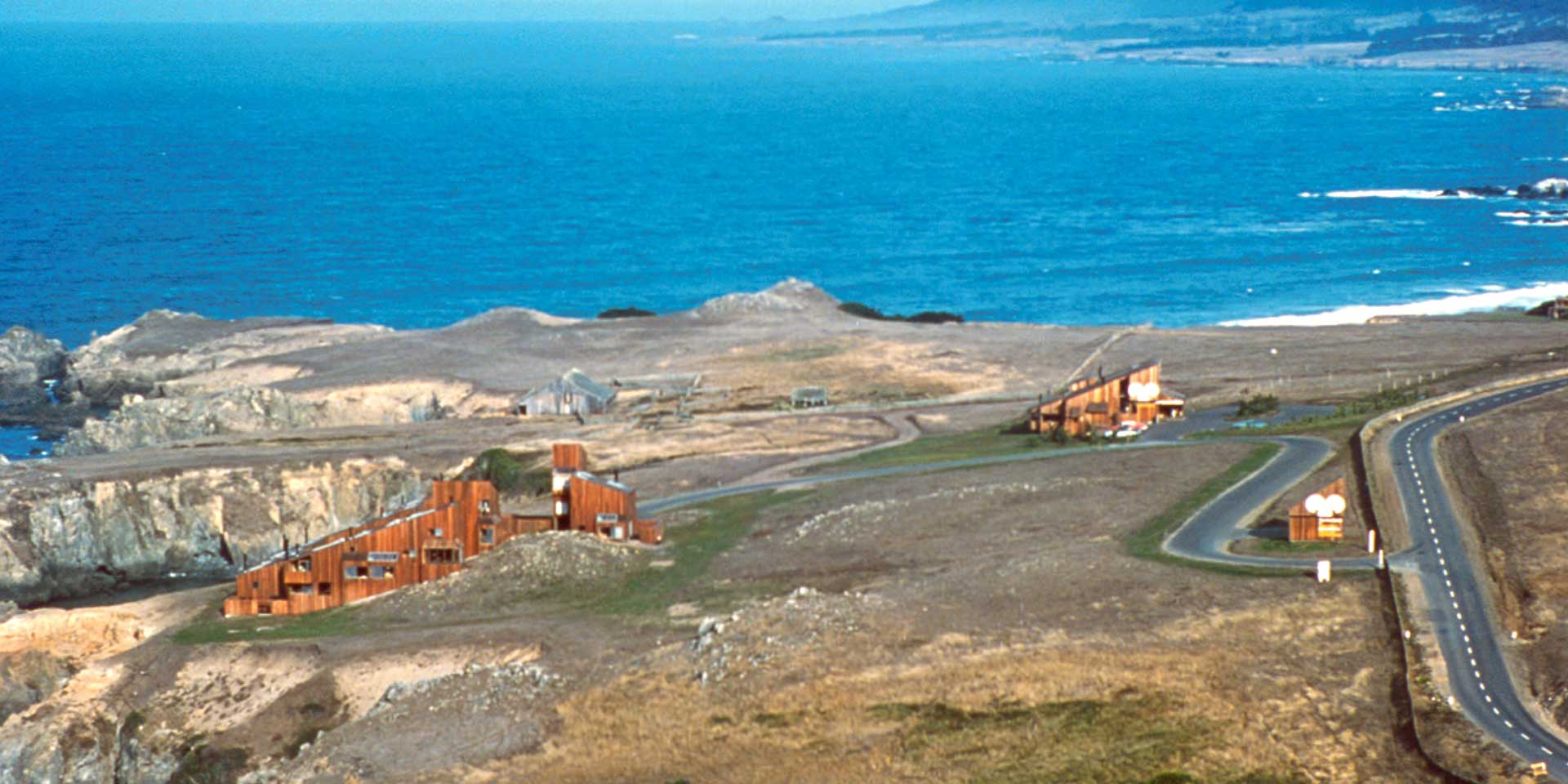 Archival Photo of The Sea Ranch Lodge and Condominium One. Photo by Jim Alinder.
The Sea Ranch Store and Post Office were among the first structures built at The Sea Ranch. The store was later expanded to include a bar and restaurant, with guest rooms in a separate building. The complex demonstrates how a public facility can blend with the land rather than assert itself against its context like a billboard. The east facade of the main building carries the iconic ram's head logo by Barbara Stauffacher Solomon. Two barns from pre-Sea Ranch days still remain in the complex. (Donlyn Lyndon & The Archives Committee, Place at The Sea Ranch)
The Sea Ranch Lodge is privately owned and not operated or managed by The Sea Ranch Association.
To learn more, visit The Sea Ranch Lodge website.