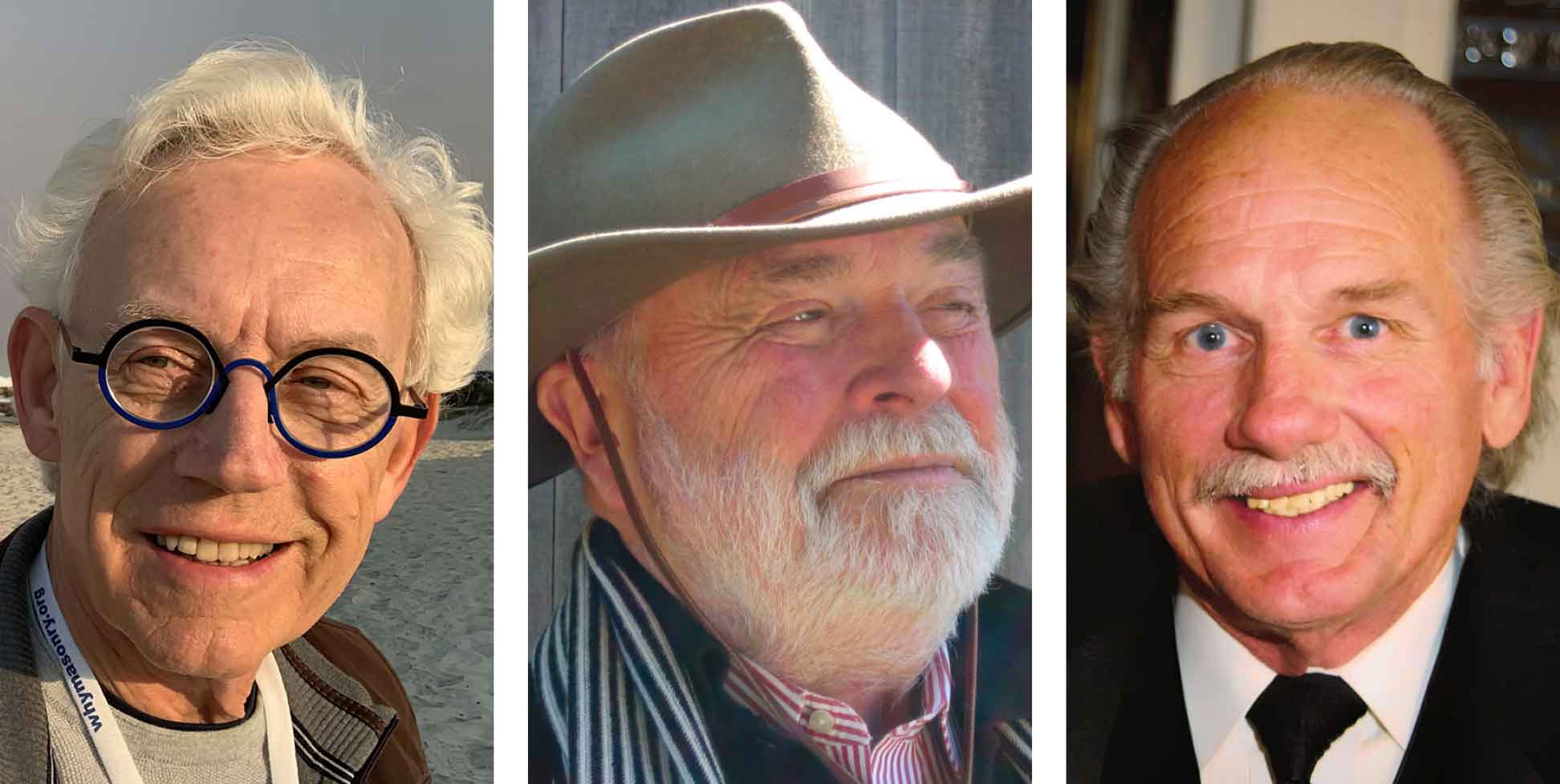 Left: Don Jacobs. Uncredited. Center: Donlyn Lyndon. Photo by Donlyn Lyndon. Right: Obie G. Bowman. Photo by Obie G. Bowman.
The Sea Ranch Distinguished Architect Awards
The Sea Ranch Distinguished Architect Awards
April 16, 1:00 P.M. at Del Mar Hall
Obie Bowman, FAIA • Don Jacobs, FAIA • Donlyn Lyndon, FAIA
For the first time ever, The Sea Ranch Design Committee is awarding The Sea Ranch Distinguished Architect Award to three architects whose work has had a strong impact on The Sea Ranch. The program is jointly sponsored by the DCEM and the Vision Committee.
These architects are widely known and admired. All three are Fellows of the American Institute of Architects, an honor bestowed on only three percent of its members, and given to "architects who have made contributions of national significance . . ."
They have more awards than they can count and will talk about their visions, points of view toward architecture at The Sea Ranch, and the idea of living lightly on the land.
Masks are required, as is proof of vaccination at the door.
Note: TSRA is currently installing equipment to make this event the first "hybrid"—in-person and virtual—presentation at Del Mar Hall. Due to an overwhelming response, all of the in-person reservations have been filled. Any members unable to reserve an in-person ticket are encouraged to attend the event virtually.